Favorite Photos of 2011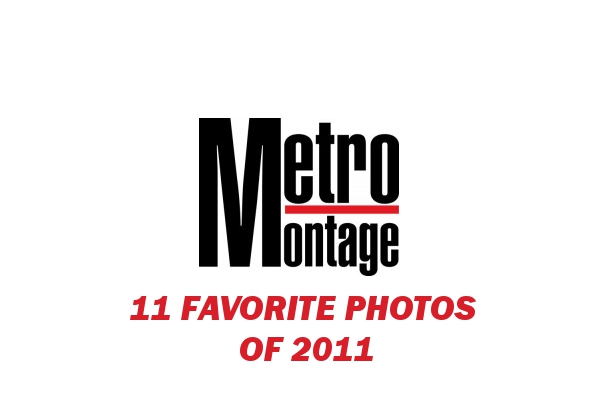 As we get ready to begin another year, I thought I would share some of my favorite photos of 2011. Photography is such an amazing art form. There are so many different approaches one can take to create the story that one wants to tell.
2011 is a year that I will never forget. As always, I had a great time covering concerts and events around the D.M.V. (that is DC, Maryland, and Virginia for those of you not aware) and meeting so many great people and talented photographers.
I want to dedicate this collection of photos to my father Chester Washington who passed away in April 2011. A music teacher of 40+ years, it was my father that introduced me to music. Being introduced to music, by my father, is what lead me to photography and many other forms of art. Thank you, Dad.
Just like most photographers, I had a hard time narrowing down this list to a top 10 so I decide to just go with my 11 favorite photos of the past year.
#1
This photo of the The 9/11 Dance: A Roving Memorial was not planned. I was working a different event and happened to be standing in the right place at the right time (that is what photography is all about right) when this group of ladies started to walk really slow to the center of the street, assembled as a group, and began dancing.
The 9/11 Dance- A Roving Memorial, was based on Dances for Airports,  an eleven minute piece that was performed by dance groups in New York, Washington DC, and Shanksville, PA to commemorate the anniversary of 9/11.
#2
I am a big supporter of Special Olympics Maryland. This photo dates back to January 29th of this year during the MSP Polar Bear Plunge.
The MSP Polar Bear Plunge is an annual event in which "plungers" raise money and take a dip into the ice cold water of the Chesapeake Bay in support of Special Olympics Maryland. It is one of my favorite events to photograph every year.
The reason I picked this photo is because of the many different reactions of the participants to the ice cold water of the Chesapeake Bay. One guy is posing for a picture, another thinks he is a rock star, and the young lady in the foreground looks like she cannot get out of the water fast enough.
There were thousands of people at this event and I waited patiently to get the shot that I wanted. Everyone reacts differently to "the plunge" and this photo tells that story.
#3
Fantasia. I think this was the fourth opportunity that I had to photograph her in concert.  This photo was taken at Artscape 2011 in Baltimore this summer.
If you have never seen Fantasia perform live in concert, you are missing out. Fantasia performs like she is at home in her living room filled with family and friends. She is very engaging. In addition, she always starts off her shows with a lot of energy and she rarely stays in one place for very long (photographer challenge).
I love the contrast in this photo and how Fantasia's eyes are highlighted in the light. In addition, the calmness in this photo is not what I am used to seeing from Fantasia. It was a nice moment.
#4
Baltimore has many unique and fun events especially during the spring and summer months. The Baltimore Kinetic Sculpture Race is one of those events.
Kinetic Sculptures are amphibious, human powered works of art custom built for the race. It is a pretty tough race that covers land and water.
This photo was taken in May 2011. In the photo is the Jenicy Schools entry into the race. I tried three times at three different locations around the city to take a full frame photo of their kinetic sculpture. This photo was the third and final attempt.
#5
Mary Huff is the bass guitar player for the band Southern Culture On The Skids. This photo was taken at Wells Fargo Stage during Artscape 2011 in Baltimore, MD.
I was not familiar with Ms. Huff before her bands performance, but as soon as she stepped on stage I started thinking of the best way to photograph her. Of course her hair was the focus of the photo. Why? We were in Baltimore the town that started the big hair trend.
After taking several photos from different angles and distances, I decided to go in tight to take advantage of the natural frame that her hair created around her face. It was all about the hair.
#6
Much like the 9/11 Dance: A Roving Memorial dancers, Santarchy DC randomly appeared in front of me too. I was not aware of either event, nor did I plan on covering either event, until they both randomly appeared a few feet in front of me. In addition, both photos were  taken within twenty feet of one another on F St. in Washington, DC during different months.
This photo was taken in December 2011. The photo quickly became one of my favorites. There were hundreds of participants dressed up like Santa Claus, but the woman in the center was naturally exhibiting so much joy and excitement that there was no question I wanted create a photo with her in it. When she stepped onto the steps of the Smithsonian National Portrait Gallery and started to sing, I knew that was my one and only chance to get the shot that I wanted. Mission accomplished.
#7
In July 2011, I had the chance to photograph The Lionel Lyles Quintet at Club 347 in Baltimore, MD. Club 347 is your typical jazz club…intimate with very low lighting. Fortunately, there were a couple of lights over top a few of the members of the band that spot lighted them.
The bass player, Ramiz Mendez, was right under one of those lights. Throughout the evening, he would get into a groove, close his eyes, and start feeling it.
I kept trying to find the right angle to get the shot I wanted. I finally headed to the right side of the stage and found a spot behind one of the speakers and was able to shoot over the shoulder of the keyboardist Ryan Hansler.
#8
Photographing football can be very challenging. That is why I like it. I shot this photo during a the Maryland Public Secondary Schools Athletic Competition in November 2011. The two teams playing were Potomac and Westlake.
This game was like a Ravens vs. Steelers game for a long time, yards were hard to come by. The effort and concentration that Valshawn Wallace of Potomac High School exhibited during this play was amazing. However, Westlake won the game 14 -6.
#9
This photo was taken during my first trip to New Orleans in June 2011 at the d.b.a. bar on Frenchmen St. Frenchmen St. is what Bourbon St. used to be when it comes to finding a variety of good jazz spots to pop in and out of in a close proximity of one another. Bourbon St. is very commercial these days which makes is hard to find jazz on Bourbon St.
This photo is one of my favorites because you have Glen David Andrews tearing it up in the background and a woman showing her appreciation for what she is hearing by waving a second line handkerchief in the foreground.
#10
Each year in the month of January, the city of Baltimore has a parade in honor of Rev. Dr. Martin Luther King Jr. All kinds of groups participate in the parade including bands, government officials, dance teams, and fraternities and sororities to name a few.
Dr. Martin Luther King was a member of Alpha Phi Alpha Fraternity Inc. He was initiated at the Sigma Chapter, Boston Metro chapter while he was a graduate student at Boston University.
I shot this as the brothers of Alpha Phi Alpha begin to step in the middle of the street on a cold January day.
#11
I love shooting concerts and events. But I have to be honest. There is nothing I look forward to shooting more each year then the Penn Relays. There is no event like it in the world. People travel from all over the world to compete in the Penn Relays. In one stadium, you have the best high school, college, amateur, and Olympic athletes competing at their highest level. This makes for some amazing competition.
I was in the photographers pool at the finish line when I captured this photo. Ristananna Tracey of Edwin Allen High School in Jamaica ran a 2:03.17 split to finish the anchor leg of the High School Girls' 4×800 Championship of America. The best split of the day. Amazing!
The Edwin Allen High School Girls 4×800 team finished in 8:39.22 to win the championship.
Like What You See?
Click on the photo that you like to order prints.
Are You On facebook?
If so, and you liked what you see, like me on facebook. I love sharing my work, the work of others, as well as tips about photography on facebook.
Feedback: Love To Hear From You
Feel free to leave some feedback or to just say hello below. Thank you for visiting MetroMontage.com.
Did you enjoy this article?