About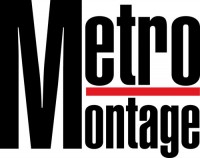 About Metro Montage
Welcome to Metro Montage, an on-line magazine that features photos of the most intriguing concerts & events in the Baltimore/Washington metropolitan area, and on rare occasions other metro areas. Presented by photographer Anthony Washington.
Founded in 2007, first as PicBmore, MetroMontage.com has featured a number of concerts and events including; the 118th Penn Relays, GWAR at the 9:30 Club, R Kelly's Love Letter Tour, Southern Comfort on the Skids, Buddy Guy, the 9/11 Roving Memorial, The Del McCoury Band, Wiz Khalifa at Rams Head Live, Balkan Beat Box, The Steep Canyon Rangers, NPR's Without the Diginity, Santarchy 2011, the BET Music Matters tour featuring Marsha Ambrosius, Wale at Ram's Head Live, John Forte, the Washington Folk Festival, Jay Z's Fall Tour @ the 1st Mariner Arena, Guerilla Union's Rock the Bells Festival, the Baltimore Ravens Training Camp, DC's Arts On Foot, ArtScape-Baltimore, the UniverSoul Circus, NPR's Michel Martin & Diane Rehm, John McEnroe and the New York Sportstimes, Patti Labelle at Oriole Park at Camden Yards, Alicia Keys Freedom Tour at the Verizon Center, the African American Heritage Festival- Baltimore, and the U.S. Air Guitar Competition at the 9:30 Club to name a few.
About Anthony Washington
Ever since I borrowed a camera from a friend of mine eight years ago, I have loved sharing what I see through the lens of my camera with the world. There is nothing better than making somebody feel like they were right there with you. A brief moment in time, by way of photography, can say so much. I hope that these brief moments in time point people in the direction of someplace, something, or someone that they may not be aware of, and that they are curious enough to go see for themselves.
Besides MetroMontage.com, my work has appeared in publications, movies, and on websites such as HBO's Latino List II, Strings Magazine, HuffingtonPost.com, Sooner Spectator Magazine, The Washington Post, NewsPlus, Bethesda Magazine, Woman's Day Magazine, the Washington Examiner, Bluegrass Today, The Chambersburg Public Opinion, State of the ReUnion Short Docs on John Forte, the Current newspaper, HDRadio.com, the Maryland Science Center's Member Magazine Explorations, The Bluegrass Blog, a number of WAMU 88.5 publications and website, Bluegrasscountry.org, Baltimore Jazz Alliance publications, Special Olympics Maryland Baltimore County publications and website, The Lionel Lyles Quintet September Sessions CD booklet, and The Del McCoury Band's website.
I'm always looking for to photograph unique events, people, and  places, feel free to contact me via the Contact Page on this website.
My Social Media Streams
Artist Rising- Click to see some of my photography art.
Cool Photo Blogs- Click to vote for my website on Cool Photo Blogs.
Delicious- Click to see a list of what I have bookmarked.
Digg- Follow me on Digg.
Facebook- Like Anthony Washington on Facebook.
Flickr Page- Visit my Flickr page.
Goggle +- Connect with me on Goggle +.
PhotoShelter- Click to see some of my galleries, license images, or purchase prints.
Tumblr- Catch me on Tumblr.
Twitter- Follow me on Twitter.