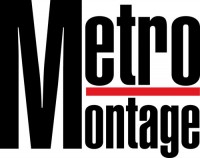 About Metro Montage
Metro Montage is an on-line publication that features photos and news about the most intriguing music festivals, concerts & events in the Baltimore/Washington metropolitan area, and on rare occasions other metro areas.
Founded in 2010, the goal of Metro Montage is to continue to be the #1 source for music festival news and photo highlights in the D.C., Maryland, and Northern Virginia area. In addition, we will continue to connect venues and performers with potential attendees so they continue to be supported, and we will keep those who attend festivals, concerts, and events highly informed.
About the Founder & Editor: Anthony "Tony" Washington
Ever since he borrowed a camera from a friend of his in 2002, Anthony Washington has loved sharing what he sees through the lens of his camera with the world. For him, there is nothing better than making someone feel like they were right there with him at a festival, concert, or event. He believes that a brief moment in time, by way of photography, can say so much.
To name a few, his photography has been featured in The Washington Post, the Huffington Post, the Sooner Spectator, Strings Magazine, the Washington Business Journal, 641 Magazine, and various WAMU 88.5 publications. Some of his previous clients include Pepsi, The Marcus Graham Project, and HBO.
Contact Information for Anthony Washington: @tonyxwashington | info@metromontage.com