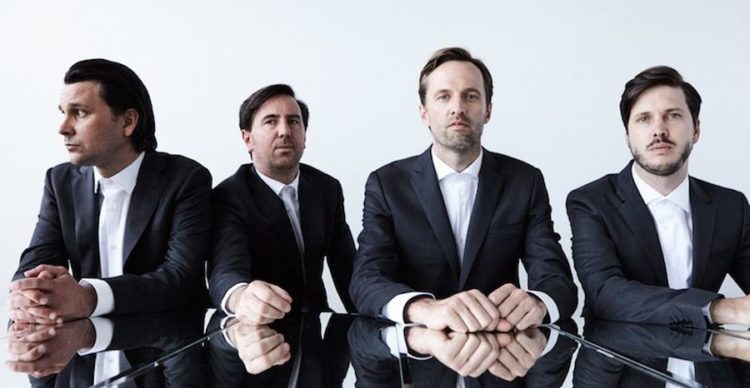 Cut Copy will headline this weekends Luna Light & Art Festival in Darlington, MD. Luna Light is one of seven festivals we are highlighting this week.

Here is your list of music and food festivals for the weekend of September 29, 2017. The weather is going to be in the low 70's this weekend. Perfect weather for outdoor festivals.
As we step into October, I will be putting together a list of the many Oktoberfest festivals that will be taking place in DC, Maryland, and Northern Virginia. Stay tuned. In the mean time, prepare for this weekend and have a good time while supporting local businesses.
Music Festivals
Luna Light Music & Art Festival
Date: September 28 – 30, 2017
Location: Camp Ramblewood, Darlington, MD
Line-up: Cut Copy, Emancipator, Shobaleader One, the Gaslamp Killer, Com Truise, Nosaj Thing, Bottin, Blockhead, Nerve, Dan Deacon, Hot Sugar, Cleopold, Tortoise, Manifested, Square Peg Round Hole, Damn Right, The Beating, Sixis, Digital Davy, Phil Dice, Malakai, Flote, Risky Disco, Speaker Bot, Jizzy Fra, Choppyoppy, Tektonic, Trap Rabbit, Hungry Ghost, & Face Plant
Website: lunalightfestival.com
Facebook: facebook.com/lunalightfestival
Boondocks Music Festival
Date: September 30, 2017
Location: Hagerstown, Maryland
Lineup: Shooter Jennings, Colter Wall, Hellbound Glory, Josh Morningstar & the Pick-Ups, The Wallace Brothers Band, & Mindy MIller & The Chrome Tears
Website: boondocksfest.com
Facebook: facebook.com/boondocksfest| Twitter: @boondocksmd
Food & Beverage Festivals
Wine On The Beach
Date: September 29-30, 2017
Location: Ocean City, MD
Website: winefest.com
Maryland Microbrewery Festival
Date: September 30, 2017
Location: Union Mills Homestead, 3311 Littlestown Pike – Westminster, MD
Website: marylandmicrobreweryfestival.com
Hops & Harvest Festival
Date: September 30, 2017
Location: Columbia, MD
Website: hopsandharvestfest.com
Fort Belvoir Oktoberfest
Date: September 28-October 1, 2017
Location: Fremont Field, Fort Belvoir, VA 22060
Website: belvoir.armymwr.com
Das Best October Fest
Date: September 30, 2017
Location: National Harbor, MD
Website: dasbestoktoberfest.com