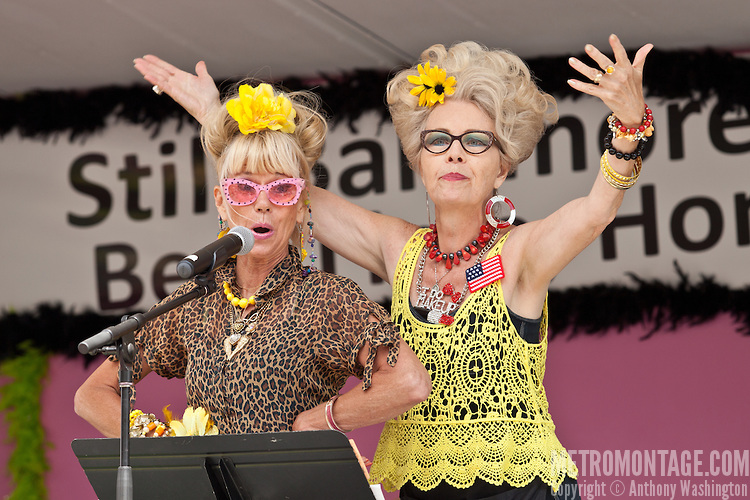 Honfest takes over 36th St. in Baltimore, MD this weekend. It's one of the four local festivals that I'm highlighting this week.
I've already covered what major music festivals are occurring in DC, Maryland, & Virginia this weekend here.
Each of the festivals listed in this article are cultural festivals in Baltimore except the 32nd Annual St. Mary's County Crab Festival. What better place to go for crabs than to the Eastern Shore of Maryland, right?
If you live in the Baltimore or DC metro area, and you are not up for the road trip to St. Mary's County, I suggest that you do the Baltimore trifecta. Start in Greektown and stop at the Greek Folk Festival, head a little west and stop at the St. Anthony's Italian Festival in Little Italy, and then complete the trifecta with a stop on the west side of Baltimore at Honfest in Hampden.
Festival Details
Greek Folk Festival
The St. Nicholas Greek Orthodox Church Greek Folk Festival, or St. Nicholas Greek Folk Festival or Greek Folk Festival for short, is one of the Mid-Atlantic region's largest and longest running annual Hellenic events and is the most attended Greek-American community event in Maryland.
Date: June 8-11, 2017
Location: 701 Ponca St, Baltimore, Maryland
Website: greekfolkfestival.org
Honfest
HonFest is a local Baltimore tradition. The Bawlmer term of endearment, Hon, short for Honey, embodies the warmth and affection bestowed upon our neighbors and visitors alike by historic working-women of Baltimore. HonFest is an annual celebration in honor of these women.
Date: June 10-11, 2017
Location: The Avenue 36th St., Baltimore, Maryland
Website: honfest.net
St. Anthony's Italian Festival
An annual celebration of Italian culture, food, and entertainment in the heart of Little Italy in Baltimore, MD.
Date: June 10 & 11, 2017
Location: Little Italy, Baltimore, MD
Website: promotioncenterforlittleitaly.org
32nd Annual St. Mary's County Crab Festival
Date: June 10, 2017
Location: 42455 Fairgrounds Road, Leonardtown, MD
Website: St. Mary's County Crab Festival Website