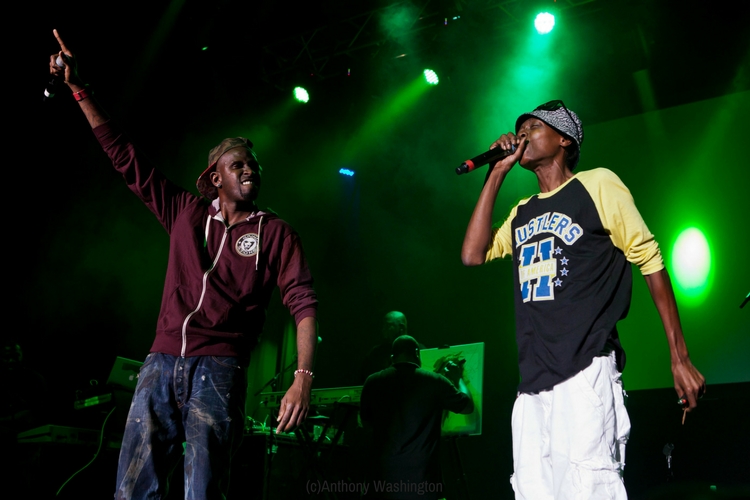 Backyard Band will headline this years Funk Parade in Washington, DC.
This weekend begins a month filled with music festivals. We've highlighted 11 major music festivals on our List of Music Festivals page. Kicking off this festival run is the legendary Funk Parade, that will take place on U. Street, and Broccoli City Festival, that will take place in SE at Gateway DC.
The details are below. I will be at the Funk Parade this year. I hope to see you there. It's music festival season!
Funk Parade
Date: May 6, 2017
Location: U Street, Washington, DC
Lineup: Backyard Band, Sinkane, Sun Ra Arkestra, Nag Champa, Champion Sounds, Mokoomba, Dior Ashley Brown & the dAb Band, Clones of Funk, Julie Outrage, Aztec Sun, UCB, Reesa Renee, Amayo's Fu-Arkist-Ra & Members of Antibalas, Aaron Abernathy, Clones of Funk with Michael Kidd Funkadelic Hampton, Mokoomba, Carolyn Malachi, Fort Knox 5 & Quop | Mary El Elikeh, Batala Washington, Boomscat, Footwerk, Wes Felton, Edy Blu, Dupont Brass, Empresarious, Gump, Names, Blaquestone, Lamont, Fleetwood Deville, Bagfeel, Swagfunk, Deborah Bond, Tamara Wellons, Cmputr Club, Dior, Jacq Jill, Marlee In the Mixx, Kurlou Reggae Allstars, DJ Kryptk, Joe Keyes And The Late Bloomer Band, Dior Ashley Brown & The Dab Band, B Ohms Band, Backbeat Underground, Lennon English, Champion Sound, Footes N Cole And Friends, Winzday Love, Urband Artistry, Face The Poet, Dr. Brolove and The Remedies, Rufus Roundtree & Da B'More Brass Factory, Ida Campbell and Blues Nation, Brass Connection, Malik Dope Drummer, Shamain, Ted Baker, Lil Maceo, Cheick Hamala Dirbate, Jon Q, Zach Cutler, Leftist, Juspaul, Curtis Johnson And The Band Enternity, Meche Korrect, Black Masala, Pebble To Pearl, Jouwala Collectie, Grindstone, Band of Tomorrow, Moshe Music, Zodiak Dc, FunkHouse, Julie Outrage, Ridge Banks And The Green Scoth Band, Jay Cube, Hung Too Choy Mei Lucky Lions, Isbelle De Leon, National Hand Dance Association, The Unknowns Band, Shining Blade Theory, O' Jon, Zacheser, Moses Stone, Malcom X Drummers and Dancers, Universal Capoeira, Josanne Francis Trio, Molusa Three Man Soul Machine, Kazake By Azka-Bom, Harambee, Dailey Method, Vava United Washington School of Samba, DJ Shiva, Franklin, Los Griteros De Sangurshington, Pan Lara Youth Ensemble, Sticks, Bras Youth Marimba Ensemble
Website: funkparade.com
Facebook: facebook.com/thefunkparade | Twitter: @FunkParade
Broccoli City Festival
Date: May 6, 2017
Location: Gateway DC, 2730 Martin Luther King Jr Ave SE, Washington, DC 20032
Lineup: Rae Sremmurd, Solange, 21 Savage, AlundaGeorge, Lil Yacthy, Rapsody, Kevin The Abstract, Smino, Chaz French, Nick Grant, Rejjie Snow, Sir The Baptist
Website: bcfestival.com
Facebook: Broccoli City | Twitter: @BroccoliCity