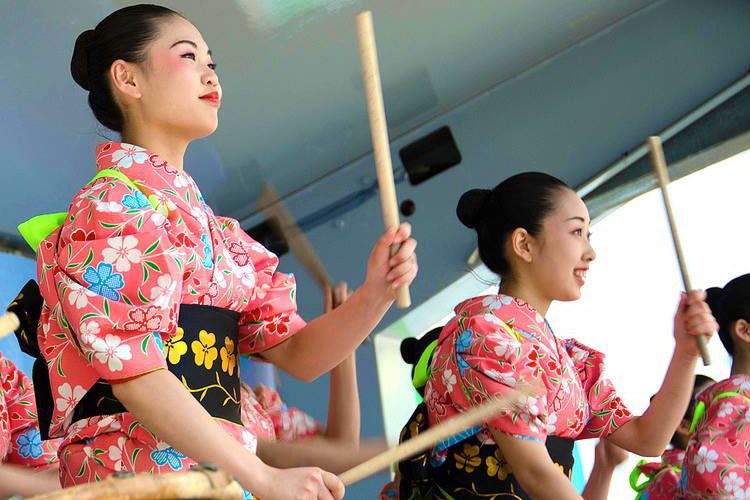 Photo Courtesy of Sakura Matsuri
No plans this weekend? Here are a couple of festivals that you may want to check out. As an added bonus, I've listed some of the Hip Hop and R&B concerts that are taking place this weekend too. No need to stay home. There's plenty to do this weekend.
Festivals
Sakura Matsuri: Japanese Street Festival
In addition to three performance stages, martial arts demonstrations, 30+ Japanese vendors, the festival will include 20+ Japanese and Asian restaurants offering food throughout the day.
Date: April 8, 2017 | Location: Capitol Riverfront Neighborhood, Washington, DC | Tickets: $10 (12 & Under Free) | Website: sakuramatsuri.org
The Rites of Spring Wine Festival
With admission to the The Rites of Spring Wine Festival you get a commemorative wine glass, free tastings from all wineries, access to all vendors, live entertainment, and more.
Date: April 8-9, 2017 | Location: The Village, neighboring Spotsylvania Towne Centre
137 Spotsylvania Towne Centre
Fredericksburg, VA 22407 | Tickets: $15(online)-$25(at the gate) | Website: theritesofspring.com
Hip Hop & R&B Concerts
April 7, 2017: Curren$y at the Howard Theatre
April 8, 2017: The Lox, Uncle Murda, Don Flamingo at Baltimore Soundstage
April 8, 2017: Meli'sa Morgan (8pm) at the Howard Theatre
April 8, 2017: Devin The Dude & Backyard Band at the Howard Theatre
April 9, 2017: Devin The Dude, Jett Bailey, Drewskii Doe at Baltimore Soundstage
April 10, 2017: Ghostface Killah at Baltimore Soundstage