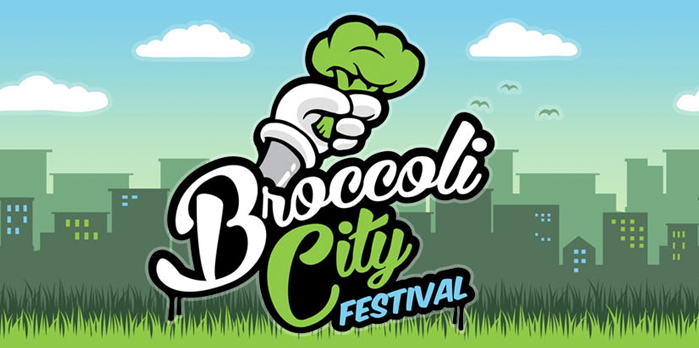 Updated 4/10/2015
Willow and Jaden Smith will join Erykah Badu a.k.a. DJ Low Down Loretta Brown, Joey Bada$$, Tink, Kaytranada, and Kali Uchis on the 2015 Broccoli City Festival (BC Fest) line-up on Saturday, April 25th.
In addition to the musical performances, the festival will include fresh food demos led by Whole Foods Market, a pop-up market featuring eco-friendly vendors, live art installations, fitness, a
full-service organic juice bar, an acupuncture and massage center, and various food trucks.
####
Updated 3/6/2015
An initial line-up has been announced for the Broccoli City Festival. So far, Erykah Badu a.k.a. DJ Low Down Loretta Brown, Joey Bada$$, Tink, Kaytranada, and Kali Uchis are confirmed to perform. I'm excited to have the opportunity to see two emerging stars in hip hop, Joey Bada$$ and Tink. Both are excellent on the mic. Tink is going to be a superstar. She can sing and flow with the best of them.
####
Original Story
The excitement is building for the upcoming music festival season as more dates and line-up's get announced each week. The most recent update has come from the organizers of the Broccoli City Festival. The date for this years festival is Saturday, April 25. Two other festivals will be taking place on the same day, the Charm City Bluegrass Festival and Kingman Island Bluegrass & Folk Festival.
Yes, music will be the main attraction for most attendees of the Broccoli City Festival. However, the mission of the festival is "to promote living a healthier more environmentally sustainable lifestyle in cool and relevant ways. We want people to have fun while empowering them to make informed decisions about their health and environment."
With that said, the festival will also include a 5k run, yoga, information on sustainability, live art and open air galleries, and various food and beverage vendors.
Below is a recap of last years festival.
Broccoli City Festival 2014 Recap from Broccolicity TV on Vimeo.
Broccoli City Festival
When: April 25, 2015
Where: Gateway DC Pavilion, 1100 Alabama Ave. SE, DC
Lineup: TBD
Website: bcfestival.com
Facebook: Broccoli City | Twitter: @BroccoliCity