Target Party for Good- NYC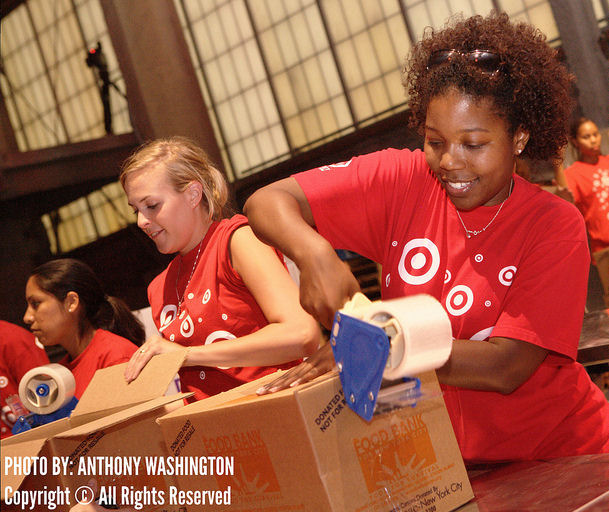 Target Volunteers seal boxes of food to be distributed to families in need during the Target Party for Good at the National Conference on Volunteering and Service on Tuesday, June 29, 2010 in New York, New York.
The Target Party for Good was held for more than 5,000 attendees of the National Conference on Volunteering and Service (NCVS). The NCVS is an annual gathering of leaders in the volunteer service field. The conference is organized by the Points of Light Foundation and the Corporation for National and Community Service.
In addition to the stars of volunteering and service, other notable attendees to the party included Katherine McPhee, Tristin Wild, Lara Spencer, Elizabeth Gillies, and Gavin Degraw to name a few.
More Photos:
Get the flash player here: http://www.adobe.com/flashplayer
Photos By: Anthony Washington
Copyright © 2010 * All Rights Reserved *
Did you enjoy this article?