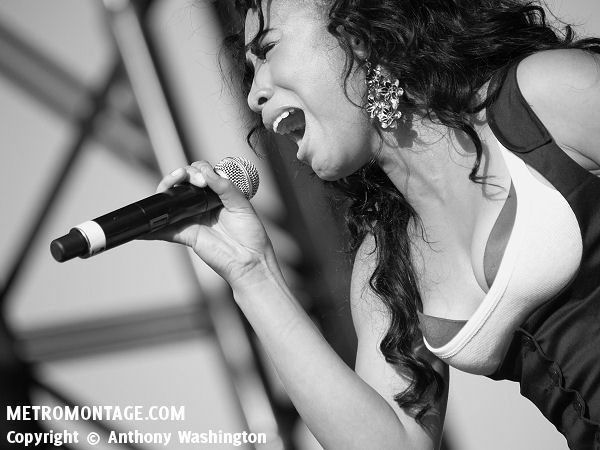 Paula Campbell performs during the opening night of the African American Heritage Festival on Friday, June 18, 2010 in Baltimore, MD.
The African American Heritage Festival (formerly known as AFRAM) is a three day family festival that celebrates the history, culture, heritage, and arts of African Americans. The festival annually attracts 500,000 people from the Mid-Atlantic region.
Throughout the weekend, a variety food, entertainment, and shopping opportunities are provided. In addition, the festival also provides various villages focusing on financial literacy, health and wellness, careers and employment, and home ownership.
This years featured musical performers included, Robin Thicke, Ryan Leslie, Marsha Ambrosius, Julie Dexter, Foreign Exchange, Fantasia, the Sears Gospel Choir, Leela James, Chuck Brown, Mario, and Donnie Mcclurkin. Patti Labelle made a special appearance on Saturday night, but she did not perform.
The festival is produced by the Visionary Marketing Group and is staffed by a large corps of volunteers. More information about the African American Heritage Festival can be found on their website www.aahf.net.
More Photos:
Additional will be added throughout the weekend.
Get the flash player here: http://www.adobe.com/flashplayer
Photos By: Anthony Washington
Copyright © 2010 * All Rights Reserved *