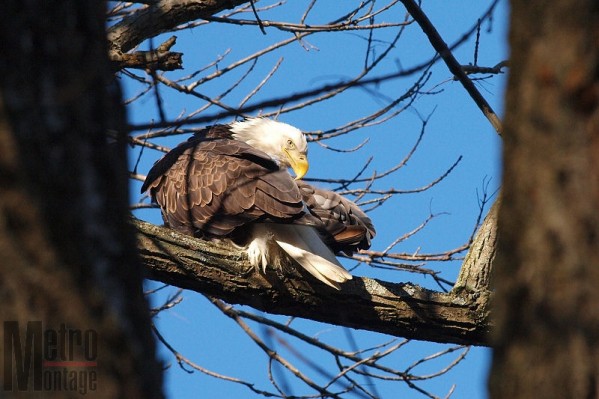 A Bald Eagle looks out over the Conowingo Dam after eating a fish on Saturday, December 12, 2009.
Located in northeastern Maryland, spanning the Hartford and Cecil County border, the Conowingo Dam is part of the Conowingo Hydroelectric Plant. The dam is visited daily by bird watchers and photographers looking to get a glimpse of the different birds that make the dam their home. The bird that most people come to the dam to see and photograph is the bald eagle.
Throughout  the year, bald eagles can be seen at the  Conowingo Dam with the highest concentration of bald eagles present from December – February.
More photos:
Get the flash player here: http://www.adobe.com/flashplayer
Photo By: Anthony Washington
Copyright © 2009 * All Rights Reserved *