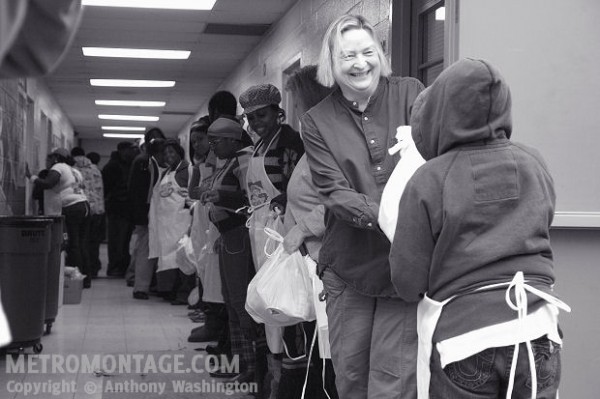 Volunteers of the Bea Gaddy Family Center Inc. line up assembly line style at the Patterson Park Recreation Center to help fill up vehicles with bags of food for distribution to families in need  in Baltimore, MD on Thursday morning, November 26, 2009.
Volunteers also assisted with the preparation of the annual Bea Gaddy Thanksgiving Dinner that took place later in the day.  In its 28th year, the annual dinner has served hundreds of thousands of people over the years. The dinner was organized by the Bea Gaddy Family Center Inc.
Founded by the late great Bea Gaddy, the center also provides services for individuals in need of clothing, infants and toddlers, HIV testing and education, and those in need of food.
Photo By: Anthony Washington
Copyright © 2009 * All Rights Reserved