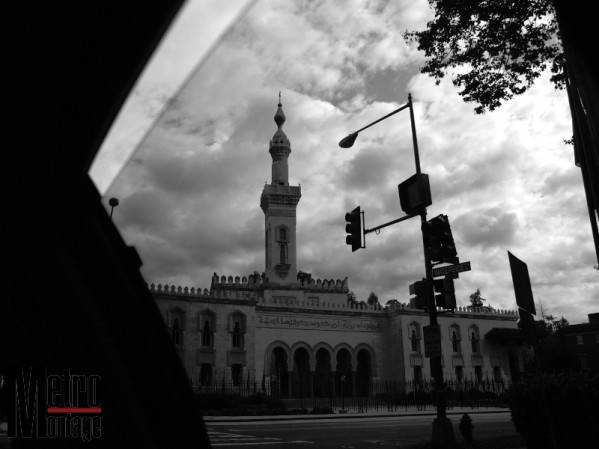 The Islamic Center- Washington, D.C. photographed from a cab on Tuesday, October 6, 2009.
Located on a section of Massachusetts Avenue known as "Embassy Row", the idea for the Islamic Center came about through a discussion between Mr. M. Abu Al Hawa and the former Ambassador of Egypt, Mr. Mahmood Hassan Pasha.
The center first opened its doors in June of 1957 with a ceremony that included former President Dwight D. Eisenhower. Today, the center continues to serves as "an institution that stands ready to help anyone who may reveal a desire to embrace Islam and serves as a source of guidance for Muslims."
Because of an election controversy at the Islamic Center back in 1981, two separate Friday prayer services are held. One inside of the center, and one outside of the center.
More information on the centers history can be found here.
The official Islamic Center Website- http://www.theislamiccenter.com/
The unofficial Islamic Center Website- http://www.islamiccenterdc.com/
Photo By: Anthony Washington
Copyright © 2009 * All Rights Reserved *