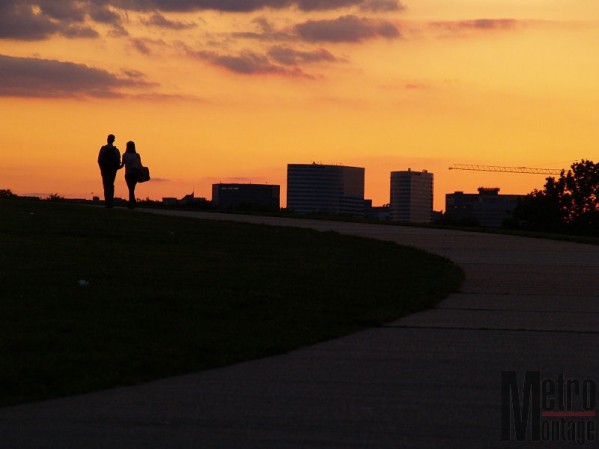 A couple holds hands and enjoys the sunset on the National Mall in Washington, D.C.  on Thursday, September 3, 2009.
Receiving over 23 million visitors per year, most visitors to the National Mall come to see the many monuments and museums. What many people not native to Washington, D.C. do not know, is on any given day the National Mall is used by local residents for a variety of activities that have nothing to do with the monuments or museums. Flag Football leagues, dates, kite flying, softball leagues, concerts, kickball leagues, running, cricket and frisbee golf are some of the many ways D.C. residents make use of the National Mall.
This picture is the first in a series of pictures focusing on the many ways D.C. residents take advantage of this enormous public resource.
Photo By: Anthony Washington
Copyright © 2009 * All Rights Reserved *