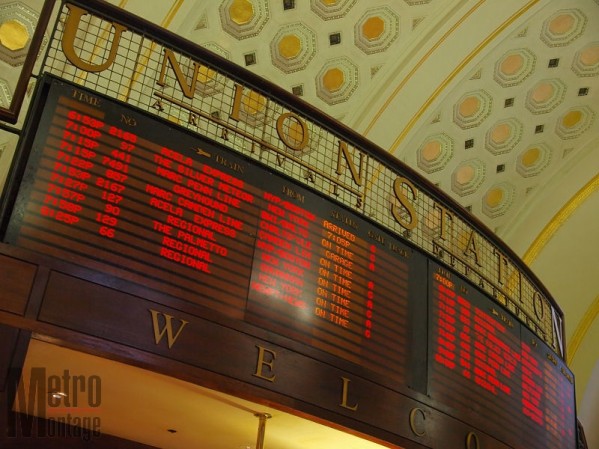 The arrival and departure electronic board at Washington Union Station in Washington, D.C. on Tuesday, August 18, 2009. The board is the first thing visitors  see as they enter through the stations main entrance off of Massachusetts Ave.
More than 32 million visitors pass through the station every year, this includes subway and rail passengers, shoppers and diners.
Every weekday, over 200 Amtrak trains arrive and depart from Union Station.  Making it the second busiest Amtrak station in the United States.
Photo By: Anthony Washington
Copyright © 2009 * All Rights Reserved *