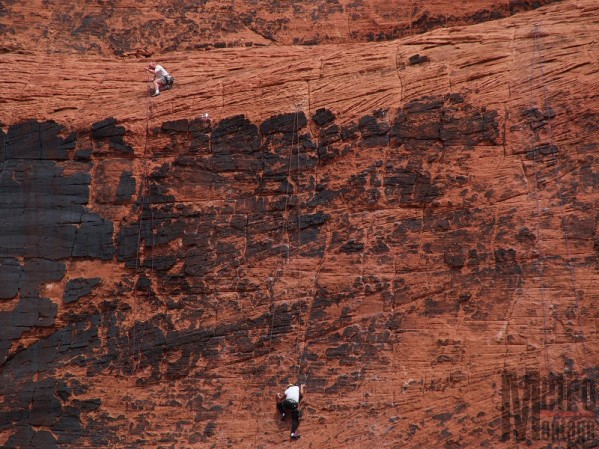 Two unidentified men climb the side of a red sandstone wall at  Red Rock Canyon National Conservation Area in Clark County, Nevada on March 28, 2008.
The Red Rock Canyon National Conservation Area is located in the eastern part of the Mojave Desert. All though the area is known for the many red sandstone peaks and walls, visitors to the conservation area will also find over 600 different species of plants there. The most common being the joshua tree and several forms of yucca plants.
While hiking the trails of the conservation area, a variety of animals can be spotted.  Lizards, ground squirrels, rabbits, and various birds are frequently seen.  On occasion, bighorn sheep can be seen on the cliffs above the conservation area.
Photo By: Anthony Washington
Copyright © 2008 * All Rights Reserved *