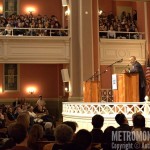 Reverend Goodwin Douglas addresses a capacity crowd at the 7th Annual Dr. Martin Luther King, Jr. Shabbat at the Sixth & I Synagogue in Washington, DC on Friday, January 14, 2011.
---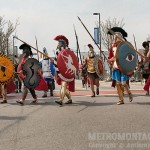 The Warriors of Thermopylea make their way to the opening ceremonies of the Greek Independence Day Parade in the Highlandtown neigborhood of east Baltimore, MD on Sunday, March 21, 2010.
---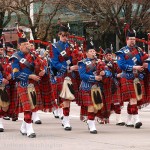 Members of the Baltimore City Pipe Band march in the annual Baltimore's  St. Patrick's Day Parade on Sunday, March 14, 2010.
---