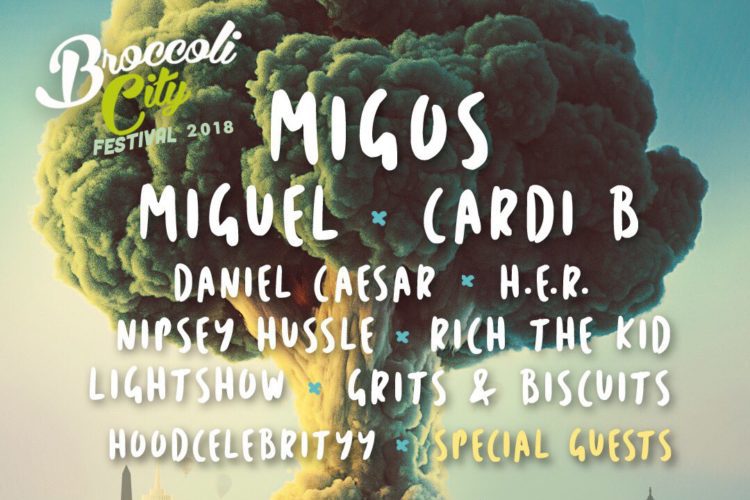 Just like that, the folks over at Broccoli City have pushed themselves to the top of the festival scene in the #DMV this year with a hard to beat lineup for hip hop fans near and far. The lineup is so impressive that the event is being held at RFK Stadium this year. Migos, Miguel, Cardi B, Daniel Casear, H.E.R., Rich the Kid, Nipsey Hussle, Light Show, Grits & Biscuits, and Hood Celebrityy have all been confirmed. In addition, some yet to be named Special Guests will also grace the stage.
Yes, the festival is the star of the weekend, but don't forget about Broccoli City Weekend. The details are still being worked out, but the weekend will take place from April 26-28 and will include the Broccoli Conference, BC All Night, BC 5k Run and Fitness, BC Social, and #BCFestival Afterparty.
More details to come as the festival gets closer.
Broccoli City Festival Details
Date: April 28, 2018
Location: RFK Stadium
Lineup: Migos, Miguel, Cardi B, Daniel Caesar, H.E.R, Rich The Kid, Nipsey Hussle, Light Show, Grits & Biscuits, Hood Celebrityy, & Special Guests
Ticket Price: $80.75 plus fees
Website: bcfestival.com
Facebook: Broccoli City | Twitter: @BroccoliCity