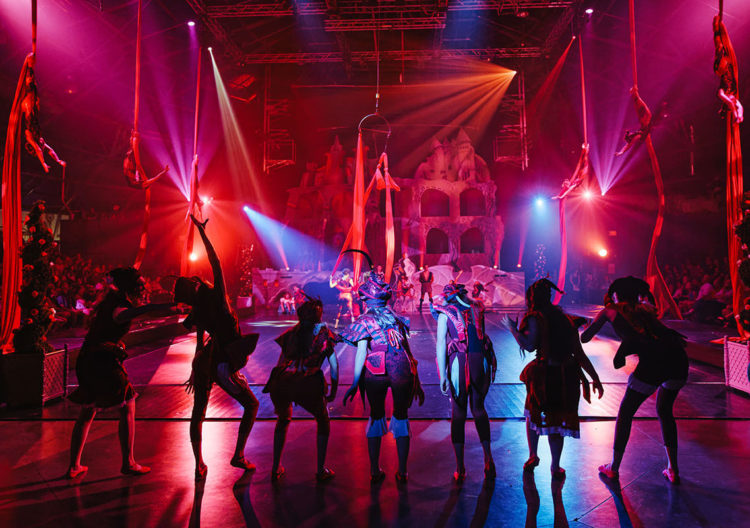 St Paul, Minnesota based Circus Juventas will be one of twenty-two circus acts that will be performing as a part of the Smithsonian Folklife Festival. In addition to performances, the festival will provide visitors with educational learning opportunities from generations of circus families, emerging artists, and contemporary visionaries. Photo By Bill Raab

Happy 50th to the Smithsonian Folklife Festival. The festival kicked off in 1967 and it has always focused on "contemporary living cultural traditions and celebrates those who practice and sustain them."
The festival has four areas of focus that will provide the basis for the various performances, workshops, and discussions that will be offered throughout the festival:
Circus Acts: Beyond the performances that will take place from twenty-two circus acts, the festival will provide experiential exploration of the life and work of circus people in America today.
On The Move: Will focus on youth, culture, and migration. The festival will provide festival attendees with the opportunity to explore how American culture has been shaped by the movement of people to and within the United States. "On the Move" will include performances, workshops, sports and visual arts demonstrations, and discussions.
50 Years, 50 Objects: 800+ objects have been presented and displayed during the 50 years of the festivals existence. Festival attendees will be able to explore the history of the Smithsonian Folklife Festival through some of their material culture collection.
50th Anniversary: On July 8 and 9, the festival will celebrate it's 50th by having a 50th reunion weekend with stories about the early days of the Festival, special workshops and performances.
The Smithsonian Folklife Festival Details
Date: June 29 to July 4 and July 6 to 9, 2017
Location: National Mall, Washington, DC
Website: www.festival.si.edu