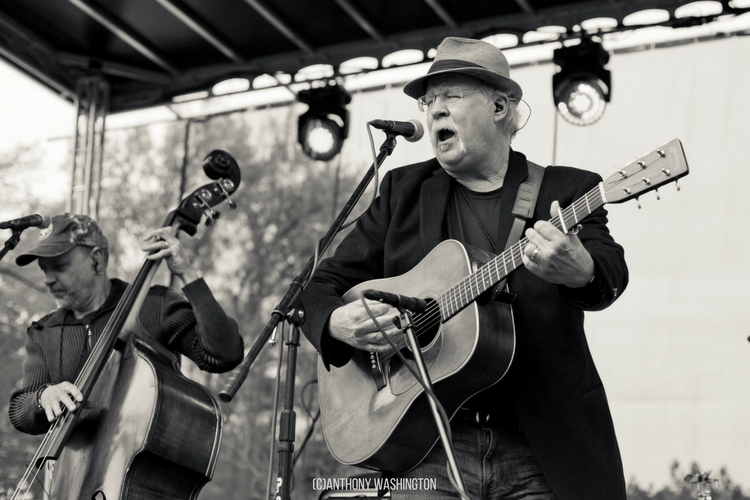 File Photo: The Seldom Scene performing at Charm City Bluegrass Festival in 2015. This weekend they will headline the Circa Blue Fest in Martinsburg, WV.
We are highlighting three major music festivals and three non-music festivals for you to choose from. Remember, not only are local festivals entertaining, they help to financially support various local communities. I'm not sure where I will be heading yet this weekend. However, I will be at one of these festivals.
Circa Blue Fest
(ROAD TRIP!)
Date: May 12 – 14, 2017
Location: Fair Grounds-harry D. Shelley Park, Martinsburg WV (ROAD TRIP!)
Lineup: Seldom Scene, Frank Solivan and Dirty Kitchen, Jim Hurst Trio, Circa Blue, Chris Jones and The Night Drivers, Johnny Staats and the Delivery Boys, and Danny Paisley and The Southern Grass
Website: circabluefest.com
Facebook: facebook.com/CircaBlueFest | Twitter: @CircaBlueFest
Kingman Island Bluegrass Folk Festival
Date: May 13, 2017
Location: Kingman Island, Washington, DC
Line-up: Town Mountain, Dom Flemons, Frank Solivan & Dirty Kitchen, The Woodshedders, Walter Martin, Nora Jane Struthers & The Party Line, The War & Treat, The Honey Dewdrops, Charm City Junction with Ken Kolodner, By & By, The Sligo Creek Stompers, Run Come See, Mountain Ride, After Jack, Justin Trawick & the Common Good, Adrian & Meredith, Luray, Ladybird, Vim & Vigor, Man About a Horse, Blue Plains, The Coteries, Elena Lacayo, Julie Outrage, Rich Daniels, The Sunrise Review, Snakehead Run, Moose Jaw, King Street Bluegrass, Split String Soup, Two Ton Twig, Ampersand String Band with Jonny Grave, AJ Head, Crys Matthews, Gina Sobel, Sarah Quintana
Website: kingmanislandbluegrass.info
Facebook: facebook.com/KIBluegrassFest | Twitter: @KIBluegrassFest
DC101 Kerfuffle 2017
Date: May 14, 2017
Location: Merriweather Post Pavilion
Lineup: Kings of Leon, Weezer, Jimmy Eat World, Fitz and the Tantrums, Catfish and the Bottlemen
Website: dc101.iheart.com
Facebook: facebook.com/dc101 | Twitter: @dc101
Karma Fest
KarmaFest® is advertised as the ultimate Holistic/Psychic/Yoga festival.
Date: May 13 – 14, 2017
Location: Oregon Ridge Park, Hunt Valley, MD
Website: karmafest.com
Somerset Strawberry Festival
Date: May 13, 2017
Location: Marion Station, Maryland
Website: somersetmdstrawberryfestival.com
Cambridge Beer Festival
Date: May 14, 2016
Location: Cambridge, MD
Website: cambridgemainstreet.com