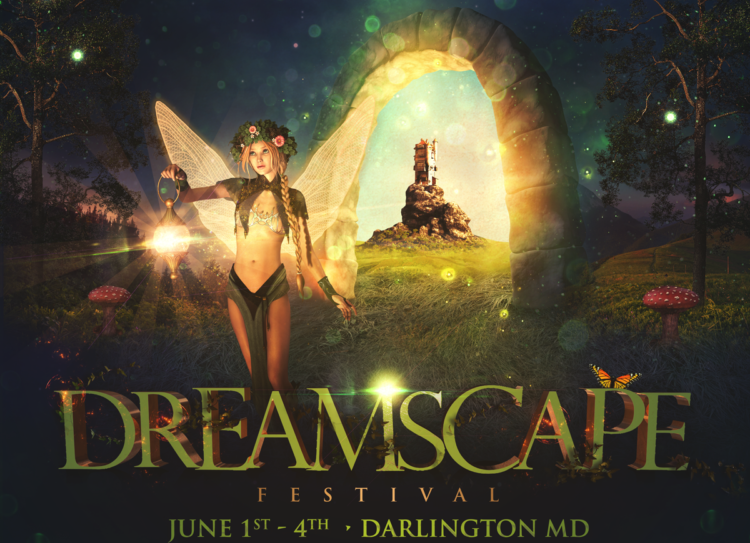 Here it is music festival lovers. Your 2017 Dreamscape Festival lineup. Once again, the organizers of the Dreamscape Festival have brought together three days of the best in EDM. Here are the stage details that the organizers of the Dreamscape Festival have provided and the lineup follows:
Visionary Grounds: a new, open air stage, located in the heart of the festival between both cabin rows, located near the old entrance to the dining hall. This stage will feature a massive soundsystem with 100,000 watts of bass, lasers and more.

City of Dreams: our second largest stage, located in the warehouse behind the letter cabins and situated right next to the main vendor village. This stage will run late into the night, hosted and curated by the famous DC-based production company known as Nu Androids.

The Splash Down: this stage is located on the large patio adjacent to the pool and hosting the daily pool parties from 11am – 11pm.

The Temple: this stage is located in the barn-like structure across the numbered cabins and will host daytime activities such as The Dreamscape Pageant, Power Hour, the Shuffling contest and more. The stage will be open late into the night with a showcase of underground music by a perfectly curated cast of DJ's and live acts.

Seminar Stage: this stage is located down the hill from cabins U, S, & T, and to the east of the pool. This stage will showcase variety of workshops, discussion panels, movie nights, magic shows, karaoke, and LED flow-art contests.
Dreamscape Festival
Date: June 1-4, 2017
Location: Darlington, MD
Lineup: Autograf, Chris Lake, Delta Heavy, Destructo, Ekali, Keys N Krates, The Floozies, Troyboi, Barely Alive, Lumberjuck, Sunsquabi, Viktual Riot, Arius, Bikel Boys, Bommer, Dubladz, Eprom, Golf Clap, Gypz, Helicopter Showdown, Infuze, Krimer, Mantis, Soohan, Thritworks, Wax Future, 2RIP, Arcada, B-rice, Basscamp, Bunk Buddha, Choppyoppy Live, Beltanine, Elemental, FAQ, Julius Jetson, Kris Cayden, M. Pyre, Mack Turner, DJ Nysus, Pyrite, Riza, Ruckle, Sketchy Pete, Banditz, Wetsleppers, Tre Justice, Tripnotic, WkndBaes, Zachaser, A Thousand Drunk DJS, Actual Records, Alex Noize, AMP, Army of 12 Monkeys, Bad Ginger, BeGood, Bete Noire, Big City, Black Daddy, Captain Carlos, Crono, D.M.T., Daed Digital, Desafinado, DJ EPX, DJ Nintendo Frog, DJ Rise, Enamour, Evan Riley, Flyer Power, Foredaze, GXNNXR, Hogan, Jake Dukes, Kardiak, Kidfratello, Massacat, MC Heretik, Mlem, Mojo Risin, Musho, Nazariff, Normal Trade, Obscure, Propr, Rabat, Rawjazz, Reinhold, Shizz Lo, Sweet Teeth, Syfer, Thomas Marlar, Toy Maka, Treachery, Turnpike Tricksters, V.X.
Website: dreamscapefestival.com
Facebook: facebook.com/dreamscapefestival | Twitter: @dreamscapefesti