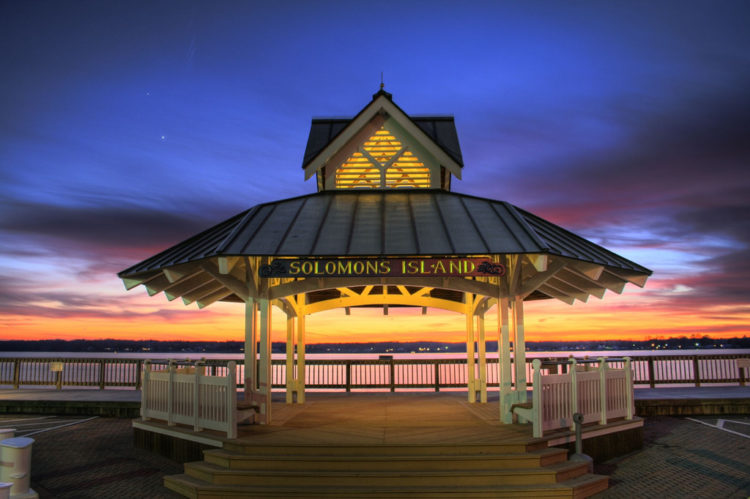 Weather wise, spring is back this weekend. With highs in the 70's this Saturday, it's the perfect time to take a road trip to picturesque Solomons Island to taste the local cuisine, or spend the day drinking some beer at the Maryland Day Beer Festival. Photo Credit: BKL
Taste of Solomons
The Taste of Solomons is a one-day food festival showcasing the various places to eat in the Solomons Island waterfront village community. This year, 19 different businesses will be offering up a taste of everything from keylime pie to some of the best seafood in the area. Solomons Island is a little less than an hour from the DC metro area.
Date: March 25, 2017 | Location: Solomons Island | Tickets: $4 (Each ticket can be exchanged for a sample of selected food or beverages.)
Website: solomonsmaryland.com
Maryland Day Beer Festival
The Maryland Day Beer Festival will feature 20 beers from 11 local breweries. A $20 admission ticket includes six tasting tickets for beer/and or food samples. The participating Maryland breweries include: Diamondback Brewing Co., Jailbreak Brewing Company, Manor Hill Brewing, Peabody Heights Brewery, LLC, RAR Brewing, Red Shedman Farm Brewery, UNION Craft Brewing, Waredaca Brewing Company, Oliver Brewing Company, Burley Oak Brewing Company, Barely & Hops.
Date: March 25, 2017 | Location: Gaithersburg, MD | Tickets: $20
Website: Maryland Day Beer Festival Page