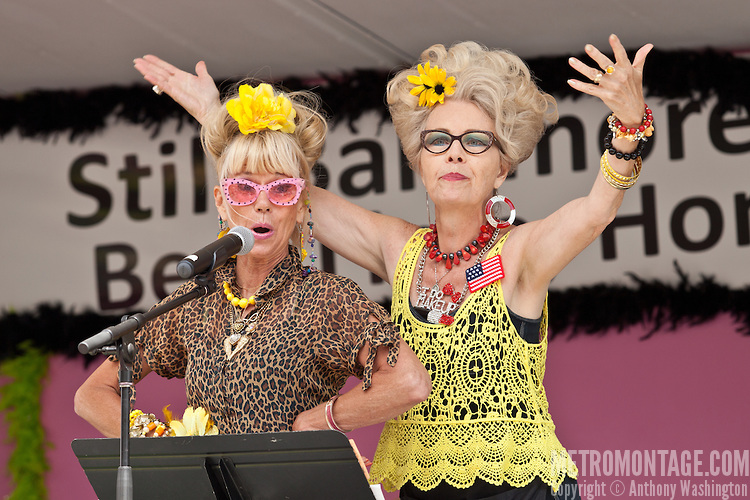 File Photo: Honfest 2014 in Baltimore, MD Photo Credit: Anthony Washington
Another weekend, another festival. That is what is so great about this time of year in the DC, Maryland, Virginia area, there is a festival every weekend. This week I picked two festivals, one in Baltimore, and one in DC that are worth checking out.
DC Jazz Festival
What: The 11th annual DC Jazz Festival will feature more than 100 jazz performances at concert venues and clubs throughout Washington, DC. This years line-up is exceptional. See below.
When: June 10-16, 2015
Where: Multiple Venues
Lineup: Femi Kuti and the Positive Force, Common, Esperanza Spalding, The Bad Plus Joshua Redman, Snarky Puppy, The Cookers, Paquito D'Rivera, John Scofield Urbejam Band, Karl Densons Tiny Universe, Marshall Keys, Sharon Clark, Stanton Moore Trio, Charlie Hunter, Edmar Castaneda, Charlie Hunter, Stanton Moore Trio
Website: dcjazzfest.org/
Facebook: facebook.com/dcjazzfest | Twitter: @dcjazzfest
Honfest
What: HonFest is a local Baltimore tradition. The Bawlmer term of endearment, Hon, short for Honey, embodies the warmth and affection bestowed upon neighbors and visitors alike by historic working-women of Baltimore.
HonFest is an annual celebration in honor of these women.
Contest: Little Miss Hon Contest with Fairies, Knights, a King and a Princess, Mashed Potato Dance Contest, Baltimore's Best Hon Contest", "Miss Honette Contest", Best Beehive, Balmerese Contest, Best Mustache Contest, and a Oyster Shucking Contest.
Suggested Music Acts To Check Out: Sweet Leda & Saleem & the Music Lovers
When: June 13-14, 2015
Where: Hampden Neighborhood of Baltimore, MD
Website: www.honfest.net
Admission: Free
To see a complete list of upcoming notable festivals, visit our Annual Festival page by clicking here or by visiting our Music Festival page.