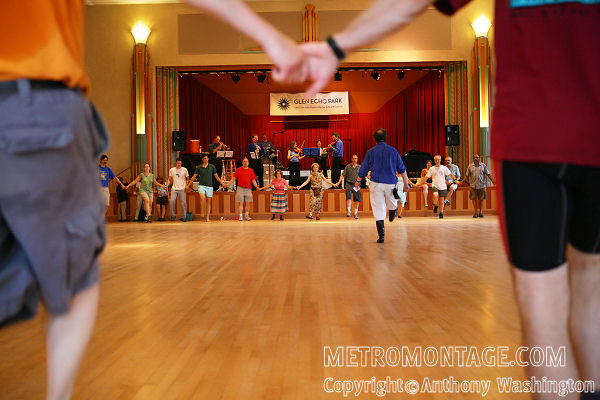 Jay McCrensky (center) of the Machaya Klezmer Band teaches a traditional Jewish dance to a group of workshop participants at the 30th annual Washington Folk Festival in Glen Echo, MD on Sunday, June 6, 2010.
The 30th Annual Washington Folk Festival brought together dancers, musicians, storytellers, and crafters for two days of performances and workshops. All festival performers live in the Washington metro area and represent different cultures from around the world.
The festival was presented by the Folklore Society of Greater Washington who produces over 200 folk events per year around the Washington metro area.
Information about upcoming events can be found on their website, http://fsgw.org/myorgnet/public.php
Photo By: Anthony Washington
Copyright © 2010 * All Rights Reserved *