Baltimore Mariners vs. New Jersey Revolution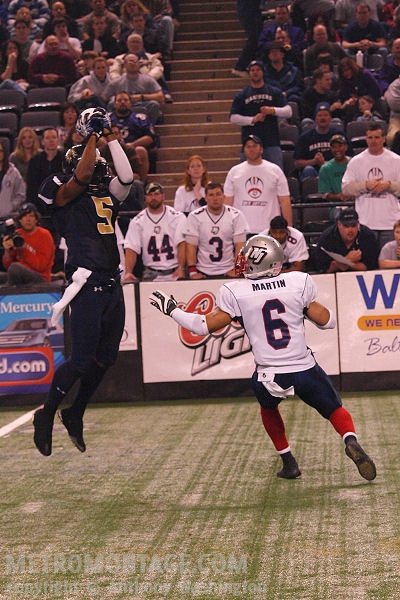 Baltimore Mariners defensive back Armar Watson (left) catches one of his five interceptions during an AIFA eastern conference game against the New Jersey Revolution on Sunday, March 14, 2010. The Mariners won the game 68 – 23 to move to 2-0 for the season.
More Photos
Get the flash player here: http://www.adobe.com/flashplayer
Photos By: Anthony Washington
Copyright © 2010 * All Rights Reserved *
Did you enjoy this article?