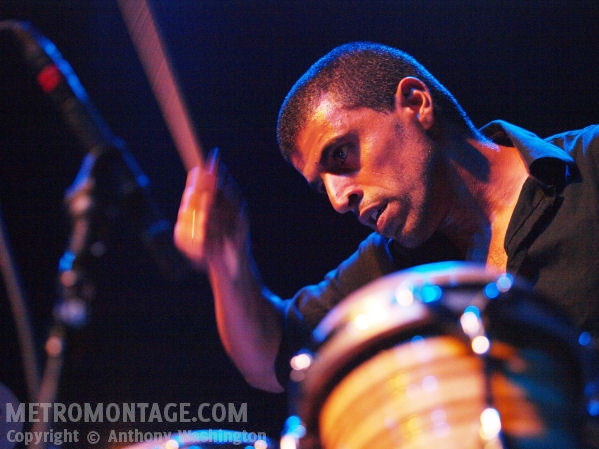 MC Tomer Usef of the group Balkan Beat Box beats on a  the tom-tom drum during a performance at the 9:30 Club in Washington, DC on Friday, March 12, 2010.
The eclectic band Balkan Beat Box brought its powerful and groove filled show to the 9:30 Club on Friday, March 12, 2010. The nearly sold out show had the entire club buzzing from start to finish.
A quick story…
The first time I heard Balkan Beat Box play was a few years ago at the National Geographic Headquarters in Washington, DC. I had no clue who they were and I was just hoping that unlike some corporate events, that the band that was hired to play for the night were good.
Well, as soon as the band start playing, much like their performance at the 9:30 club, the courtyard was buzzing. This was an outdoors show and not to long after the band started to play, you could see people who were just walking by the courtyard stopping and becoming part of the party.
The band has such a unique and fun sound. How many bands do you run into that play a mix of Balkan, hip hop, reggae, and traditional Mediterranean music.
Based out of New York City, Balkan Beat Box has a reputation as one of the best live bands around today. Founded by saxophone player Ori Kaplan and drummer/programmer/producer Tamir Muskat, the group is well known for mixing the sounds of rock+reggae with various influences from the Mediterranean rim. The group has released two albums, Balkan Beat Box (2005) and Nu Med (2007) and is about to release their third, Blue Eyed Black Boy. The album is set to be released in the United States on April 27, 2010.
More Photos: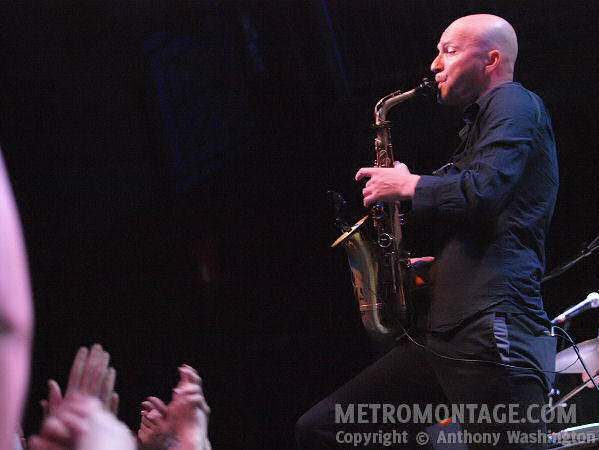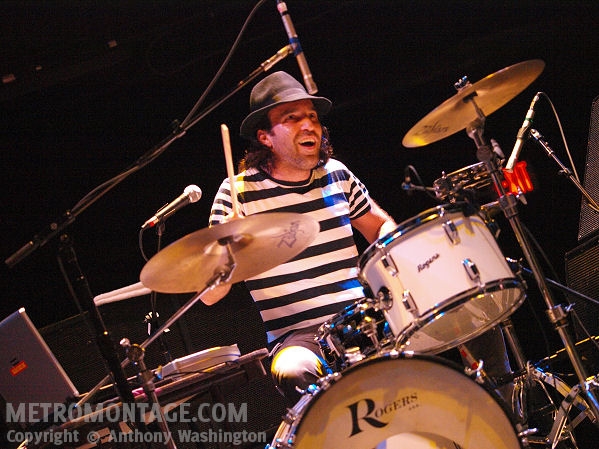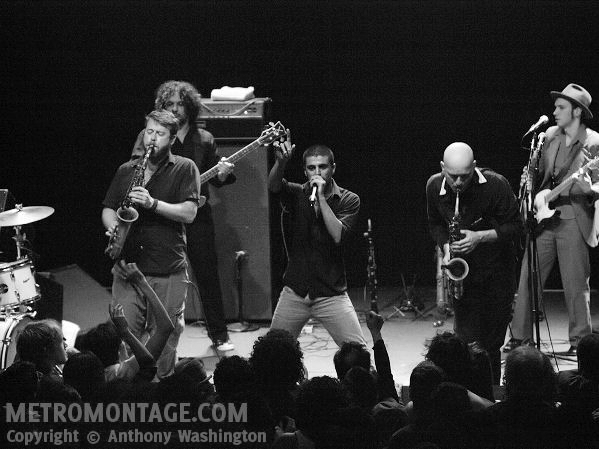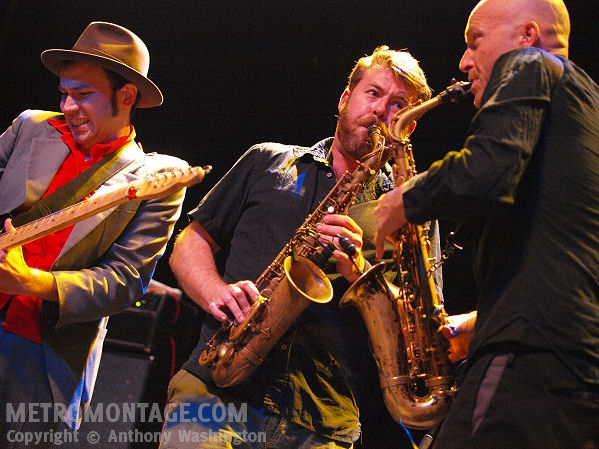 Photos By: Anthony Washington
Copyright © 2010 * All Rights Reserved *