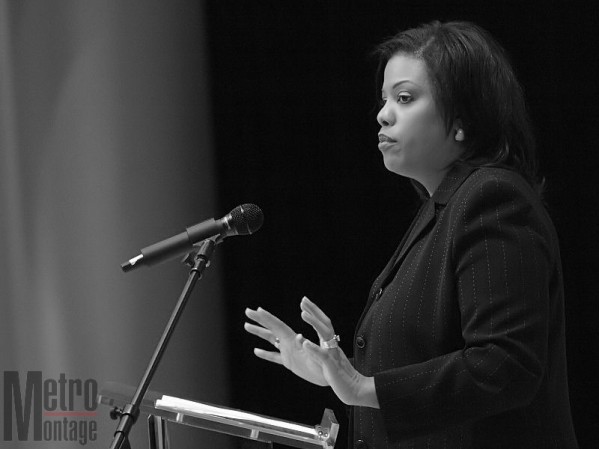 Baltimore Mayor Stephanie Rawlings-Blake responds to a question following a speech she gave at the Reginald F. Lewis Museum of Maryland African American History in Baltimore, MD on Saturday, March 6,  2010.
Mayor Stephanie Rawlings-Blake started her career in Baltimore politics in 1995 when she was elected to the Baltimore City Council at the age of 25, the youngest person ever elected to the city council. In 2007, she was elected President of the Baltimore City Council after receiving 82% of the vote.
Following the resignation of Sheila Dixon from the office of Mayor because of a conviction for embezzlement, Rawlings-Blake was sworn in as the Mayor of the city of Baltimore on Thursday, February 4, 2010 at 12:05 p.m.
Photos By: Anthony Washington
Copyright © 2010 * All Rights Reserved *