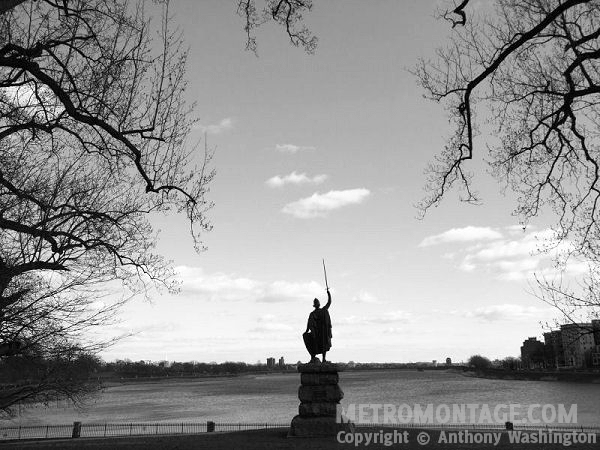 A silhouette of the William Wallace memorial statue in Druid Hill Park in Baltimore, MD on Monday, December 28, 2009.
William Wallace, a major military leader during the Wars of Scottish Independence, lived from 1272 -1305. Today, many people are familiar with William Wallace because of how his role in the Wars of Scottish Independence was dramatized in the Mel Gibson movie Braveheart.
The statue was designed by David Watson Stevenson and was given to the City of Baltimore by William Wallace Spence in 1893. At the time, Mr. Spence was serving as the 6th President of the St. Andrews Society of Baltimore. His estate was called Bolton. This is how the Bolton Hill area of Baltimore received its name.
Photo By: Anthony Washington
Copyright © 2009 * All Rights Reserved *