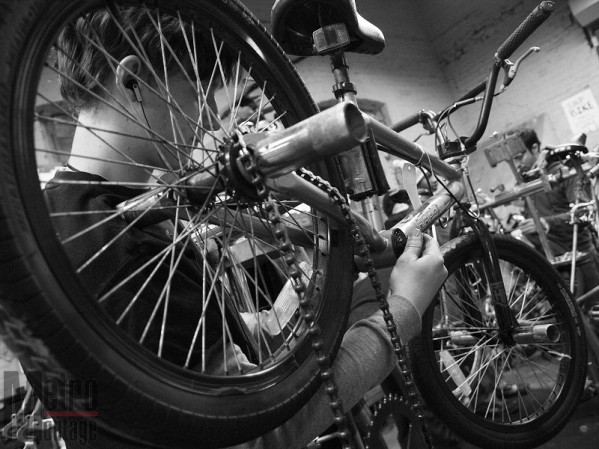 Torian, a volunteer, works on a crank axle during a volunteer night at the Velocipede Bike Project in Baltimore, MD on Wednesday, December 17, 2009.
The Velocipede Bike Project is an all volunteer run non-profit based in Baltimore, MD dedicated to helping people use bicycles as transportation.
Donated, second-hand, and land-fill bound bikes are used to teach people how to repair and build their own bikes. Through their programs, the project attempts to provide transportation to people of low and moderate incomes, encourage healthy lifestyles, reducing the waste flow into our landfills, and decrease dependence on unsustainable fossil fuels.
More Photos:

Velocipede Bike Project – Images by Anthony Washington