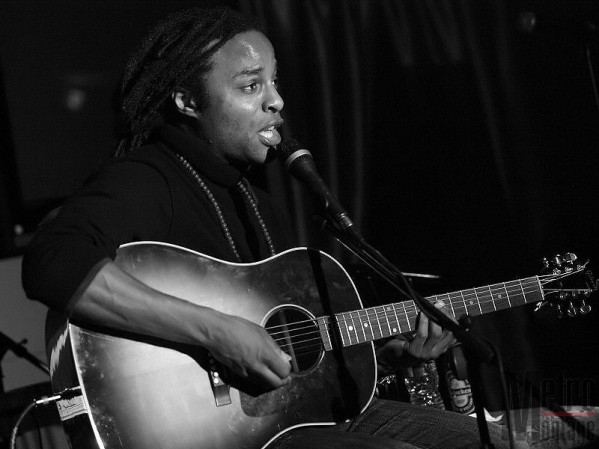 John Forté performs  at Club Reality in Baltimore, MD on Wednesday, November 4, 2009.
The confident and talented musician from Brooklyn, New York,  is a Grammy-nominated singer, song writer, and producer who has succeeded in turning a negative point of his life into a positive educational tool. After being granted a commutation by President George W. Bush in 2008 after having served more than seven years of a 14-year federal prison sentence for a drug offense, John Forté has been working non-stop.
In addition to performing and touring, John Forté is working with  In Arms Reach, a Harlem-based initiative for children of incarcerated parents, teaching at City College New York, doing speaking engagements, and writing his memoirs.
His latest musical effort, StyleFREE, is available via his website.
In addition to his performance at Club Reality, John Forté will be a featured speaker at the TED MidAtlantic Conference in Baltimore on Thursday, November 5, 2009.
More Photos:

John Forte – Images by Anthony Washington