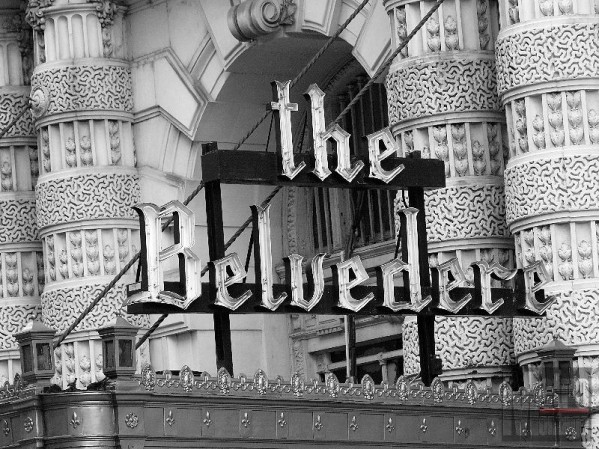 The often photographed Belvedere Hotel sign leading into what is now known as the Belvedere Condominiums on Sunday, August 23, 2009 in Baltimore, MD.
A Baltimore landmark, the Belvedere Hotel dates back to 1903. The hotel was designed by the same architectural firm that designed The John Hopkins University Homewood campus, Parker and Thomas of Baltimore and Boston.
Before the building was converted from a hotel into condominiums, it hosted a number of prominent guest. The list includes American Presidents Theodore Roosevelt, William Taft, Warren Harding, Herbert Hoover, and John F. Kennedy, as well as, the Duke and Duchess of Windsor, Queen Marie of Rumania, General Douglas MacArthur and many others.
Photo By: Anthony Washington
Copyright © 2009 * All Rights Reserved *