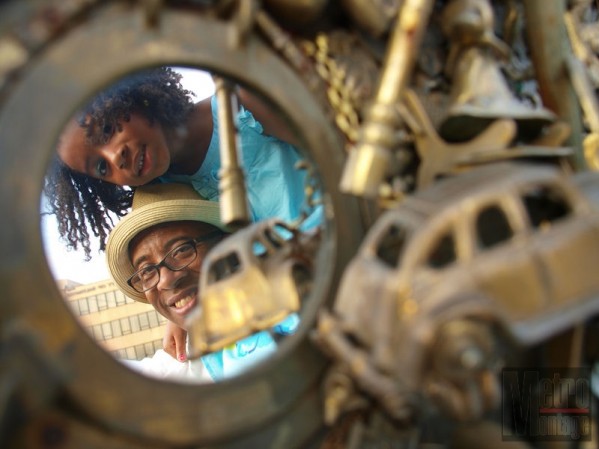 Darrell McMillan and his daughter stare into a mirror on the California Fantasy Van at Artscape in Baltimore, MD on Sunday, July 19, 2009. The California Fantasy Van was created by Ernie Steingold. The van has over a thousand pieces of brass and coins affixed to it. All though Mr. Steingold passed away in 1998, the van still makes apperances around the country courtesy of his god-son Hunter Mann.
Artscape is America's largest, municipally-produced arts festival that remains free and open to the public.
More pictures of the California Fantasy Van can be found here.
[wpaudio url="http://metromontage.com/wp-content/uploads/2009/07/ds400016.mp3″]
Photo By: Anthony Washington
Copyright © 2009 * All Rights Reserved *