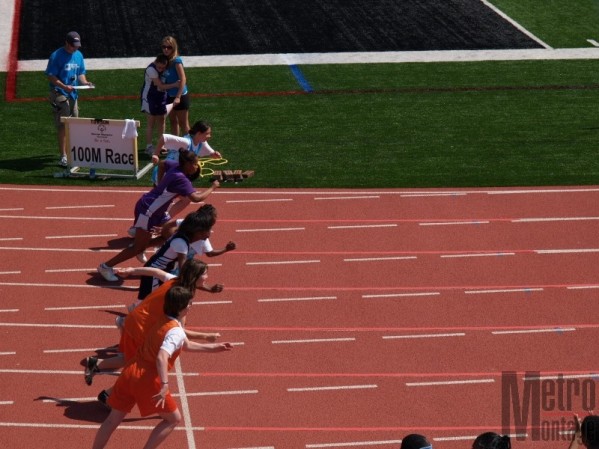 Athletes from a variety of Maryland counties take part in a 100m race during the 2008  Special Olympics Maryland Summer Games at Unitas Stadium on the campus of Towson University in Towson, Maryland on Sunday, June 8, 2008.
Over 1100 athletes, 400 coaches, and 2000 volunteers converged on Towson University on June 6 – 8, and the Show Place Arena on June 14, for the 2008 Special Olympics Maryland Summer Games.
Athletes from across the state of Maryland competed in Track & Field, Aquatics, Bocce, Softball and Equestrian over the two weekends before fans, family and friends. The games kicked off with a Block Party overflowing with games, free food, and a special guest, Ravens first round draft pick Joe Flaco.
Photos By: Anthony Washington
Copyright © 2008 * All Rights Reserved *