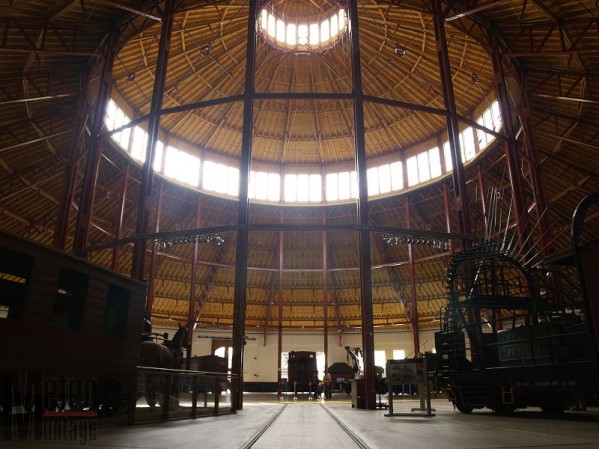 The inner dome of the B & O Railroad Museum in Baltimore, MD on Saturday, October 6, 2007.
The Baltimore & Ohio Railroad Museum is located in what was once known as the Mount Clare Station, the oldest railroad manufacturing complex dating back to 1829. The museum first opened its doors on July 4, 1953, and it is home to some of the most significant pieces of railroad equipment in the world.
Located in southwest Baltimore,  some of the most notable exhibits housed in the museum include, The A.J. Cromwell, a 2-8-0 "Consolidation" built in 1888, Maryland and Pennsylvania Railroad ("Ma & Pa") inspection car and Railway post office car, and The William Mason 4-4-0 built in 1856, most recently used in the movie Wild Wild West.
The museum is open Monday – Saturday, 10 a.m. – 4 p.m. and on Sundays, 11 a.m. – 4 p.m.
Photo By: Anthony Washington
Copyright © 2007 * All Rights Reserved *